Private Group Sport Fishing Charter - Half Day (max 4 people)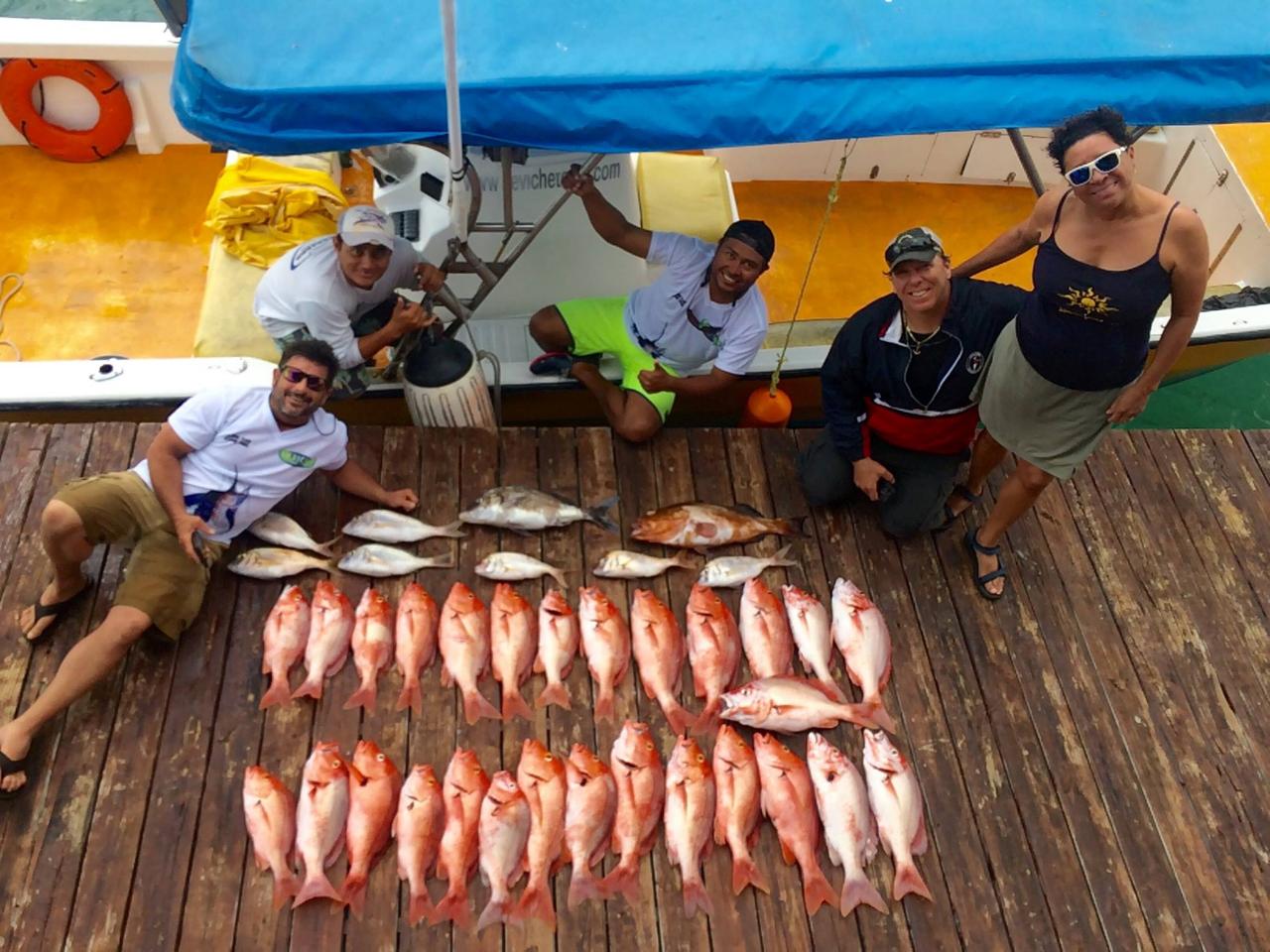 Duration: 5 Hours (approx.)
Sport Fishing Tours, and Sport Fishing Charters season in the crystal clear Caribbean waters off the coast of beautiful Cancun, Isla Mujeres, Mexico runs from mid-December to the end of July.
Cancun/Isla Mujeres sport fishing tour days start early, between 7:00am and 9:00am, and wrap up at 4:00pm or earlier if you are happy with the success of the day. In our experience, the best fishing generally occurs first thing in the morning and later in the afternoon.
Our most exciting charter trips are Cancun Sailfishing, where we target Atlantic Sailfish. These Ferraris of Sport fish are amazing acrobats and one of the best fights on light tackle. Dolphin (mahi-mahi), Bonito, Kingfish, Spanish Mackerel and Wahoo are also seen frequently, and make for great catches.
Since we are committed to the conservation of the species, we use "circle hooks" and practice catch and release on all billfish. With edible species, the fishing practice is catch what you can eat, and release the rest.
At least two days fishing in Cancun/Isla Mujeres is recommended for the best experience. (by the second day, guests are truly relaxed and have found their rhythm with the sea); three days are ideal.
All charters include bait, tackle, sodas, water and box lunch.
At Ceviche Tours, we guarantee we will never add passengers to your charter, but we will organize shared fishing trips if requested for individual fisherman.
All tours leave from the Gas Dock 120 yards to the left of the Ferry Dock